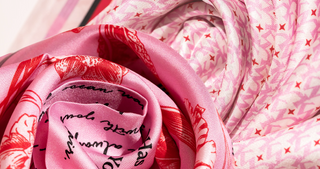 Unwrapping Happiness
An unboxing experience tailor-made for your delight.
Discover luxurious silk scarves inscribed with delightful surprises—inspirational messages handpicked by fate, just for you.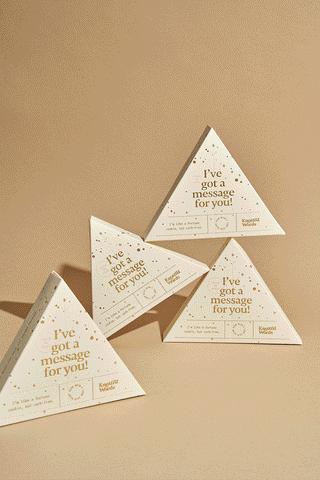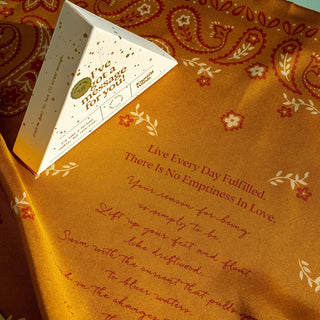 What Does Your Message Hold?
A Little Surprise Awaits You.
Unlock the magic inside our fortune cookie box to reveal a surprise message, transforming your fashion statement into a stylish reminder of the beauty within.
Explore our library of messages; your perfect match is here, waiting to speak to you!

An Unboxing Experience Unlike Any Other.
Benefits of Mulberry Silk
The Ultimate Feel-Good Natural Fabric!
Nourishing
Our silk scarves are hypoallergenic with antibacterial properties. Hydrating, less frizz, and silkier texture.
Sustainable
Comes from a renewable, biodegradable, natural resource that takes less water to cultivate.
Temperature Regulating
Keeps you cool during the summer and warm in the winter because of silk's breathability and protein content. (and keeps you classy all year long!)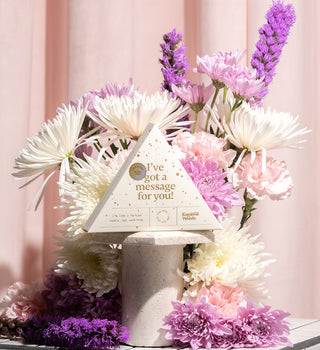 Our Promise
Our buttery soft products are free from synthetics like polyester, viscose, nylon, or plastic.
We only use 100% silk. All made with love from a small, family-owned atelier ensuring you are getting the finest quality available.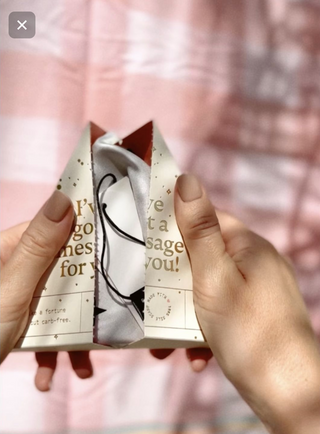 "Love everything about this stunning silk scarf! Opening the package is so satisfying & magical. Perfect gift for the special people in your life!"
– Ashten W.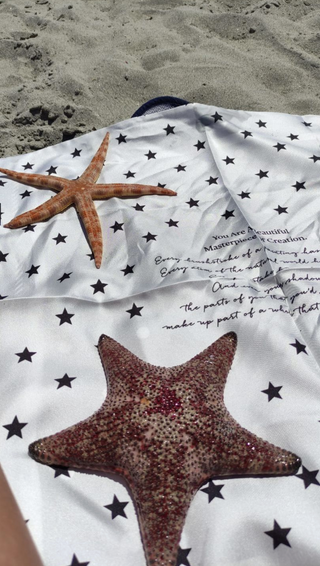 "My best friend got me this scarf before I moved to Australia and it's such a great reminder of her. The scarf is gorgeous and the message was absolutely beautiful. Love my scarf so much."
– Alana B.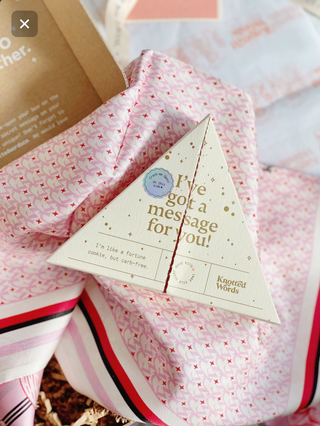 "If you needed a sign to get this silk scarf this is it! I'm beyond in love with my scarf, the entire experience was amazing."
– Karina R.
"I got this scarf for my birthday and absolutely loved it! It's so well made, the quality is excellent, the colors on the scarf are so vibrant and I love the fact that the scarf has a different pattern on each side."
– Danielle M.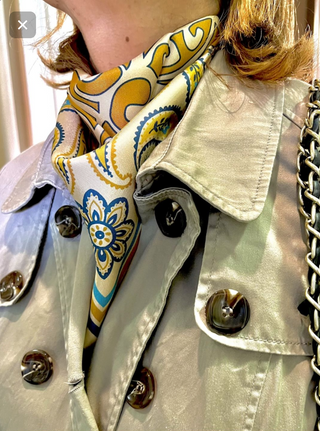 "This pattern is so pretty and the quality is amazing! Loved the unboxing experience."
– Kira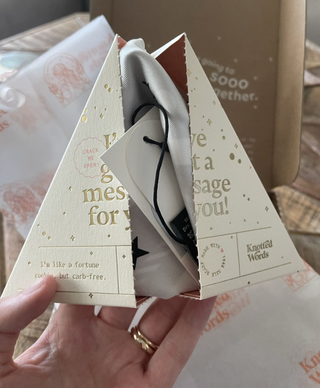 "This product is so unique! The packaging is incredible, I love how it cracks open like a fortune cookie. The scarf itself is gorgeous, so soft, excellent quality. And of course the message is very thoughtful. Absolutely recommend this product as a gift to yourself or others!!"
– Despina V.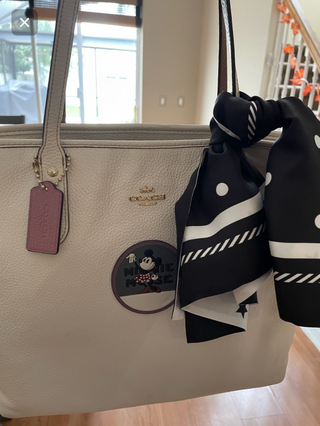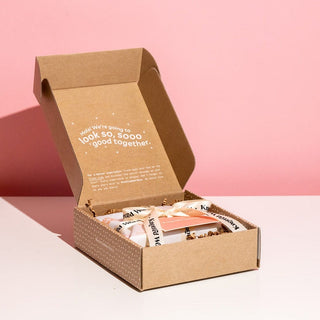 Surprise & Delight
All orders are gift packed with branded-tissue paper, ribbon, signature triangle box, and shipping container. Free US shipping included.
Why Knotted Words?
Our scarves are made with two layers of Silk.
Each layer has a different print. That means you have two scarves in one!
Each experience is Unique.
Our packaging is made to be cracked open to reveal your scarf with a surprise message inscribed.
Powered by destiny.
Discover the inspirational message that destiny has for you.
Makes a great gift for yourself or a loved one.
The element of surprise adds an extra layer of thoughtfulness.
Follow us @knottedwordsco
Tag us with your Knotted Words finds to join other women who're saying yes to self-love and self-care!